Sadara Sustainability Report:
Sadara ESG Report: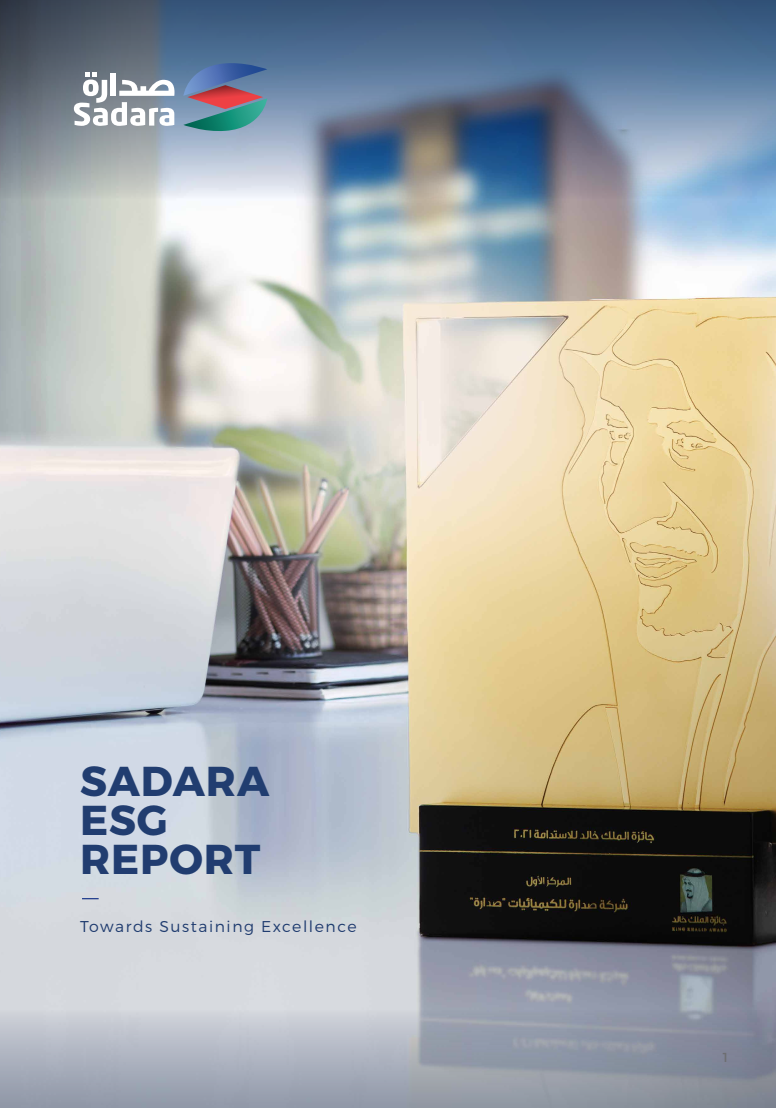 2021
Building a Culture of Sustainability

Sadara has committed from the outset to being a responsible corporate citizen. We recognize that without an enabling, sustainability culture, any gains are temporary. Therefore, we have been striving to build an enabling and sustainability culture.

We start with the protection of our workforce and the communities in which we operate – so far we've had over 440 million man hours of work being put into the project and the Total Recordable Incident Rate (TRIR) is 0.034 which is setting a new world standard in safety. And, we'll continue to sharpen our focus on safety and foster a safety culture through various initiatives, programs, management systems and processes.

In literally all aspects of Sadara, from design and engineering to construction of our manufacturing complex to operations and all related work processes, we strive to pursue the most sustainable and environmentally friendly solution available – going beyond the required minimums set by laws and regulations.

Our sustainability strategy is embedded in our business plan and supports our aim to produce differentiated, value-added chemicals and plastics products in the region, ultimately contributing to the Kingdom of Saudi Arabia's move downstream and economic diversification.

Of the 26 manufacturing plants, 14 will make products never before produced in Saudi Arabia, and many of these chemical products will be used in the manufacture of end products that advance sustainability goals, such as foams for insulation, reverse osmosis desalination filters, recyclable plastic packaging, to name just a few.
Our Commitment

Sadara is actively involved in the Gulf Petrochemical and Chemical Association (GPCA) and is an active participant and signatory in GPCA's Responsible Care® Committee. Being a signatory, Sadara is committed to delivering the highest standards of operational safety and environmental sustainability in all operations.

As Sadara continues with its transition from a mega project to an operating entity, the company has already set targets and plans to achieve the Responsible Care 14001 certification by 2017. Sadara's first Sustainability Report is targeted for 2016, as per the Global Reporting Initiative (GRI) and launch Carbon Footprint Standards.

To ensure these goals are met, we have established a dedicated Sustainability Organization to develop and implement a strategic sustainability plan for Sadara. The team will work to optimize resource utilization for the company from raw materials to human capital and energy consumption, and raise the awareness of the importance of sustainability at all levels of the corporation. Ultimately, this will minimize operational costs and the effects on the environment, creating a more sustainable – and profitable – corporation which delivers value to our customers, to the Kingdom and to the industry overall.
Corporate Social Responsibility

With regard to community outreach in Saudi Arabia, Sadara has been active from the very outset in supporting and addressing community needs in Jubail and surrounding areas, to demonstrate that the company cares about local concerns and is determined to be a good neighbor and respected corporate citizen. Sadara has sponsored numerous charitable activities in Jubail, contributing not only financial support but also the "sweat equity" of hundreds of volunteers from the Sadara work force.
Highlights of Sadara CSR Activities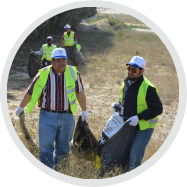 Waste Free Environment
Jubail, 2014-16 Annually Residents of Jubail 30-50
Sadara volunteers annually take part in the Jubail Town Beach cleanup as part of GPCA's Waste Free Environment Day activities. Sadara employees join volunteers from a number of other companies. All recovered trash is sorted for recycling.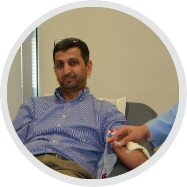 Blood Donation
Jubail & Dhahran, 2013-16 Annually Local Hospitals 100-300
Partnered with local hospitals (including Saad Specialist Hospital and King Fahad Specialist Hospital), Sadara organizes an annual blood donation campaign at the company's offices. The campaigns see hundreds of employees give their blood to help save lives.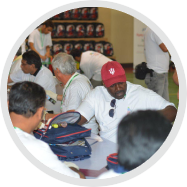 School Bags for Needy Children
Jubail, 2013 / 2015 1,000-1,500 needy children in greater Jubail area 50-80
Sadara and Jubail Volunteering Club volunteers annually pack and distribute school bags filled with school supplies. The backpacks and school supplies are donated by Sadara and distributed through six charity societies in Jubail Industrial City and nearby towns.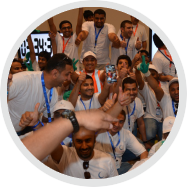 Ramadan Food Basket
Jubail, 2013-15 Annually 800-1,000 needy Jubail families 80-100
Sadara and Jubail Volunteering Club volunteers annually handle more than 100,000 food items that are donated by Sadara, packing them into more than 2,000 "food baskets" and distributing to needy families.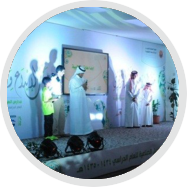 Sponsoring Recognition of 50 outstanding students/teachers in Jubail
Jubail, May 21, 2014 50 of Jubail's outstanding students and teachers. Organized by the Education Services Department of the Royal Commission for Jubail and Yanbu, the event is designed to recognize outstanding male and female students and teachers based on their productivity during the school year.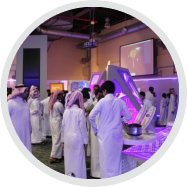 Jubail Spring Festival – Saudi 2050
Jubail, March 23 to April 10, 2014 Residents And visitors of Eastern Province Sadara sponsored the Jubail Spring Festival, an event showcasing traditional handicrafts of productive, low-income local families. Highlight of the Sadara sponsorship was Saudi 2050, a 15-display exhibition about technologies of the future.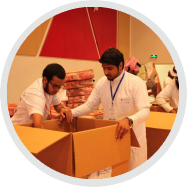 Winter Clothing for Needy Families
Jubail, January 25, 2014 350 needy families of Jubail area About 50 Sadara volunteers helped pack blankets and winter clothes donated by Sadara for needy families in the Jubail area.