Saudi Applicants
We equate people growth with Sadara growth, believing that if we surround ourselves with talented and innovative people and help them optimize their skills and capabilities, our organization will succeed.
So we are committed to attracting outstanding talent with the right attributes: vision, passion and expertise. At the same time, we foster an environment of empowerment, growth and development, where people can share their knowledge and integrate their expertise with that of others, while advancing and contributing to Sadara's success.
Sadara is committed to supporting the Kingdom of Saudi Arabia (KSA) to achieve its strategic aims and to contributing in its growth and development as a leading knowledge economy, in line with its strategic objectives. Our aim is to help support initiatives to maximize the employment of Saudi men and women in the country.
We strive to provide a collaborative and welcoming environment, which will attract and retain highly qualified and experienced nationals. Our long-term nationalization strategy is designed to establish a strong home-grown management structure.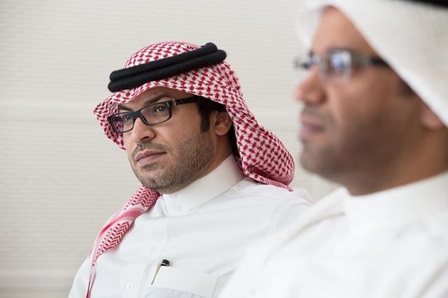 Sadara's investment in nationalization continues to grow through initiatives that cover many tailored programs for nationals. Opportunity is provided to nationals in all levels from entry level to senior positions of management.
We participate in career fairs to attract and bring in talent offering present career options with Sadara. We also work closely with the educational/academic institutions and government institutions across the KSA to offer opportunities to young nationals.
Search available jobs now!
We will bridge the gap together
Without a doubt, the greatest challenge that every company has to face today is the "development of its work force for the future" in an ever-changing business environment. We are all aware of the global technical talent shortage and demographic trends worldwide. These factors have made the accelerated development of high potential individuals a vital strategic imperative for Sadara.

In response to the tightening technical talent market, we have established a robust Talent Management function. Sadara's Talent Management is designed to effectively manage the development of the next generation of technical talent and improve the career prospects and job satisfaction of highly valued individuals, who will respond to the future challenges and demands of the chemical industry. Our ultimate goal is to be successful in equipping Sadara employees with the skills needed to perform at a "world-class" level.