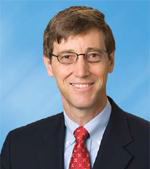 Warren W. Wilder, Executive Director of the Chemicals business of the Saudi Arabian Oil Company (Saudi Aramco), has been named to the board of directors of Sadara Chemical Company (Sadara), effective October 1, 2013. Mr. Wilder succeeds Ahmad O. Al-Khowaiter, who is the executive director, New Business Development at Saudi Aramco.
Sadara's board of directors expressed sincere thanks and gratitude to Al-Khowaiter for his efforts and effective contribution during his tenure as a member of the board of directors and various committees.
Mr. Wilder currently serves as the Executive Director of Saudi Aramco's Chemicals business. Prior to joining Saudi Aramco in 2013, he was President and CEO, Polymer Business, of Reliance Industries Ltd. He served as Managing Director of Titan Chemicals Corp. Bhd. from 2008 to 2010. He has worked in the refining and petrochemical industry for 30 years with rich international experience, including North and South America and Asia Pacific.
Mr. Wilder was educated in the U.S. and graduated with honors in Chemical Engineering from the University of Washington in Seattle, and completed his MBA in Finance at the University of Chicago.