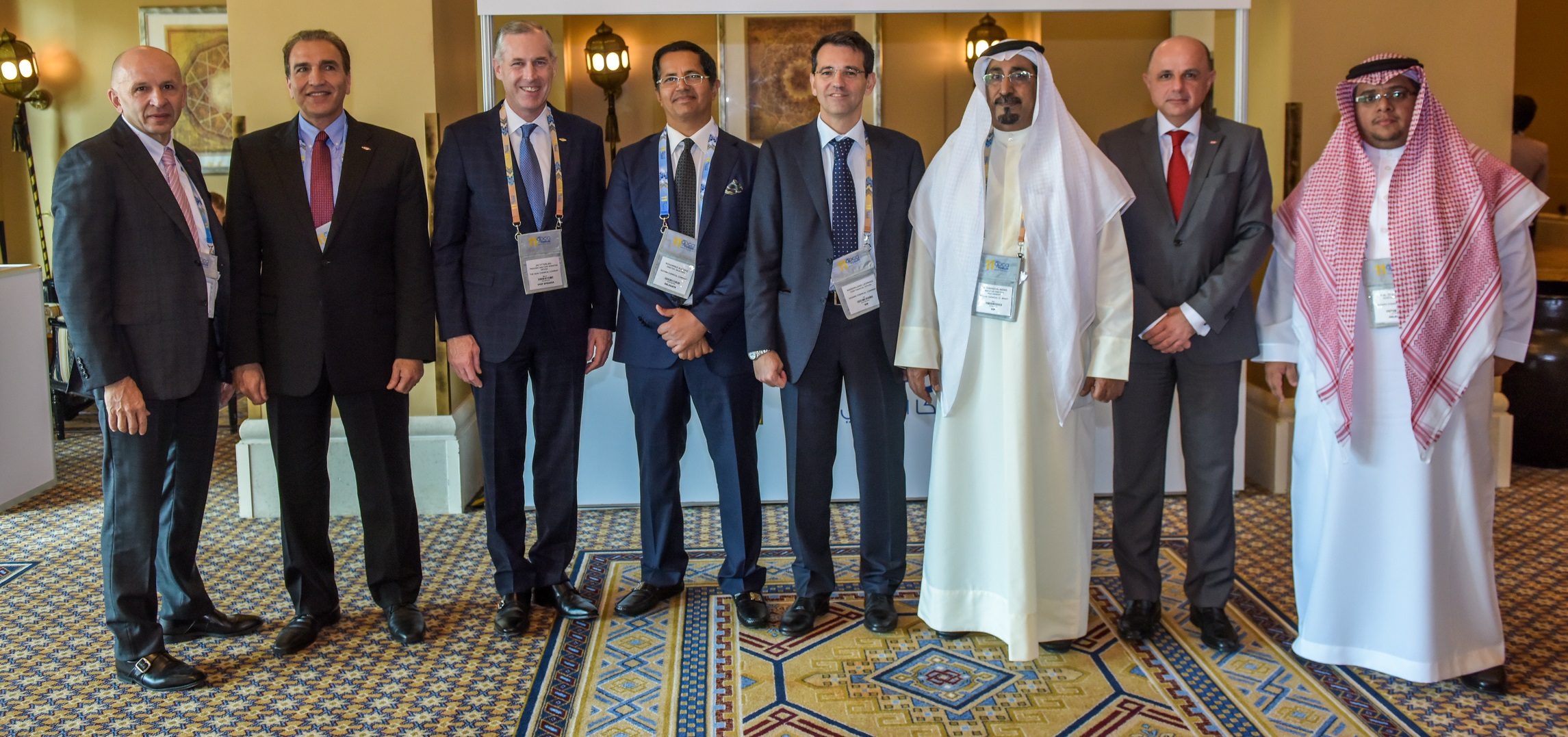 Dubai, UAE – 04 December, 2016: Sadara Chemical Company (Sadara) participated in the 11th Annual GPCA Forum taking place November 27 – 29 in Dubai. Going with the theme of this year's event "Competitiveness: Riding New Waves," the company underscored its vision for the regional downstream industry in Saudi Arabia and the region.
"Our game-changing vision will unlock opportunities that will support a more competitive and robust downstream manufacturing and conversion industry for Saudi Arabia that will have positive ripple effects on the region as a whole," said Sadara Value Park Director Mohammad AlAzzaz.
"This vision is underpinned by Saudi Arabia's significant competitive advantages that enable it to strive towards being the region's leading supplier of specialty chemical and plastics products, including its vast hydrocarbon reserves, relatively low production costs, modern industrial infrastructure, strategic geographic position near emerging markets, and young and skilled force," AlAzzaz added.
Fourteen of the 26 manufacturing units located in Sadara's large industrial complex in Jubail Industrial City II – which also houses the Gulf Cooperation Council's (GCC) only mixed-feed cracker - will produce specialty chemicals and plastics products previously only available through imports to the Gulf region from other markets.
This suite of specialty products will help transform a regional chemical industry overwhelmingly dominated by commodity products – with less than 1% of the region's petrochemical products currently classified as specialty chemicals.
Specialty plastics and chemicals are building blocks for a wide range of manufacturing industries and applications with high demand and value-added potential, including oil & gas chemicals, consumer products, construction materials, automobile parts, specialty packaging, and many others.
Sadara's team promoted investment opportunities in PlasChem Park, the adjacent industrial park developed in collaboration with the Royal Commission for Jubail and Yanbu which will house production facilities in the downstream manufacturing and conversion industries which can utilize the company's specialty products and other feedstock to produce value-added end-user products.